Strategic Opportunity Selling is a sales strategy and plan which applies intense focus on winning key strategic sales opportunities within an account.
Students will delve deeply into a live sales project, determine if the opportunity represents a good place to invest time and resource and, if so, how to win.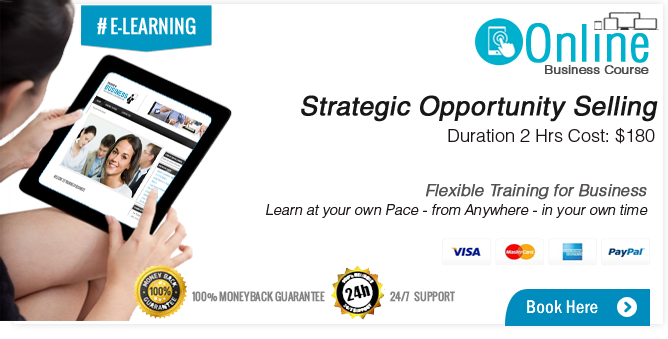 Through the rigor of opportunity assessment to determine if the opportunity meets standards, to the critical examination of key players in the account, on towards competitive landscape and the charting of the Win Plan, students will examine crucial factors that drive a winning strategy.
Course Objectives
Increase win rates on large value opportunities
Understanding when to say No Bid and walk away from unqualified opportunities
Decrease cost of competing for large opportunities
Better utilize costly resources
Communicate and collaborate more effectively with team members – especially virtual team members
Maintain control of key opportunities, especially near the end of the sales cycle when the pace accelerates and pressure escalates
Back to the full range of courses here
Contacting Us
If you would like further information about any of our courses,
then please complete our online enquiry form here