PRINCE2 (PRojects IN Controlled Environments) is a process-based
method for project management.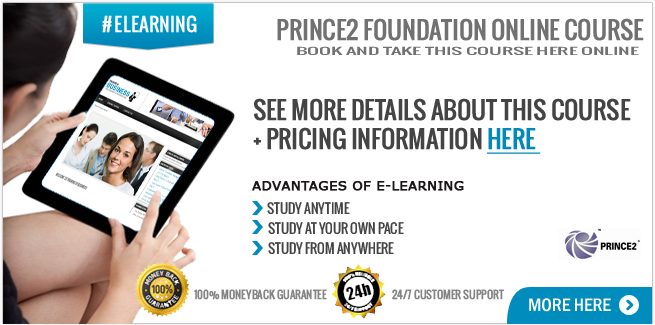 PRINCE2 certification is also widely recognised throughout the UK and
internationally and used in the private and public sector.
The PRINCE2 method is in the public domain, and offers best practice
guidance in the area of project management.
There are two PRINCE2 qualifications: PRINCE2 Foundation and PRINCE2 Practitioner
The PRINCE2 Foundation exam is to measure whether a candidate would be able to
act as an informed member of a project management team using the PRINCE2
methodology within a project environment supporting PRINCE2.
Back to the full range of courses here:

Contacting Us
If you would like further information about any of our courses,
then please complete our online enquiry form here