Microsoft Sharepoint is the industry leading intranet and document
management software application. It is part of the Microsoft Office
suite of software applications.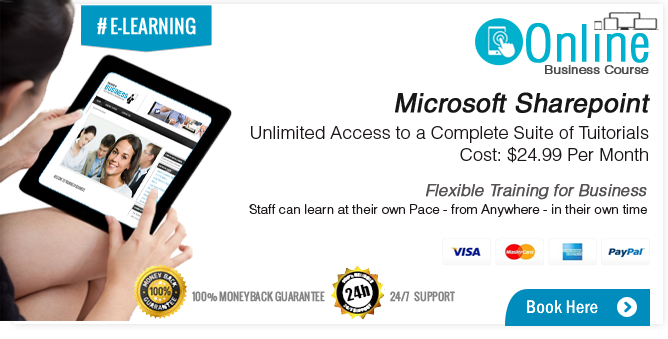 With Microsoft Sharepoint we learn how to use the full features of
Sharepoint and the skills you need to be a Sharepoint administrator.
This includes planning and setting up sites and portals and document management.
Back to the full range of courses here:

Contacting Us
If you would like further information about any of our courses,
then please complete our online enquiry form here