Microsoft Project is the industry leading project management software application
It is part of the Microsoft Office suite of software applications.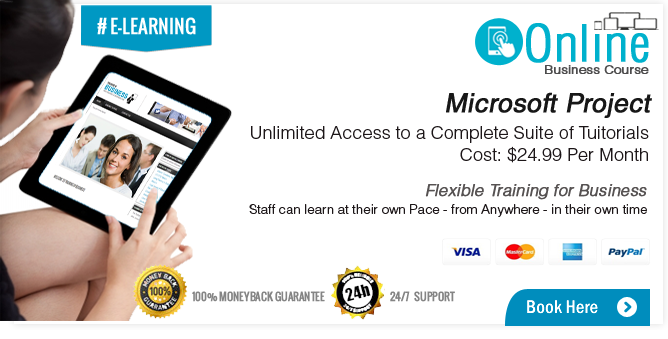 With Microsoft Project we can learn how to setup a specific Project and define its individual tasks.
You can also define what resources are required and how they are assigned to a project task.
There are a range of reports provided which will assist you in the management and control of any project.
Taking a Microsoft Project training course you will learn how to :
Create a project
Manage your tasks and sub-tasks
Define and allocate your business resources
Track the progress of your Project
Provide reports and feedback
Back to the full range of courses here:

Contacting Us
If you would like further information about any of our courses,
then please complete our online enquiry form here