Microsoft Outlook is the industry leading email, contacts, tasks and
calender management and organisational software. It is part of the
Microsoft Office suite of software applications.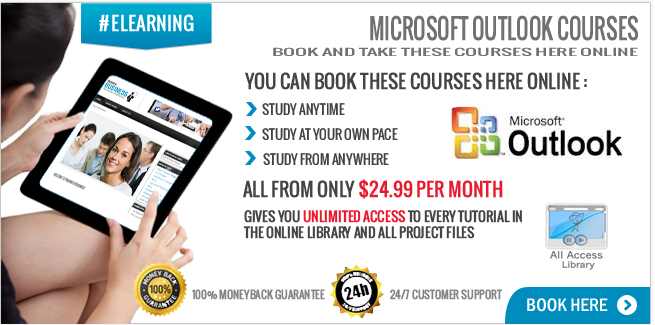 With Microsoft Outlook we learn how to manage our daily emails, create contacts
and mail lists, setup our work schedules with Calendar and our to do lists with tasks.
We can work through the various Outlook tools and functionality such as:
Creating and managing emails
Managing appointments and meetings with Calendar
Managing contacts and email lists
Managing tasks and to do items
We have a  Microsoft Outlook training course that covers the latest version :
Back to the full range of courses here:

Contacting Us
If you would like further information about any of our courses,
then please complete our online enquiry form here