A MOS (Microsoft Office Specialist) certification will give you the necessary skills and
demonstrate your knowledge and experience in using the Microsoft Office suite.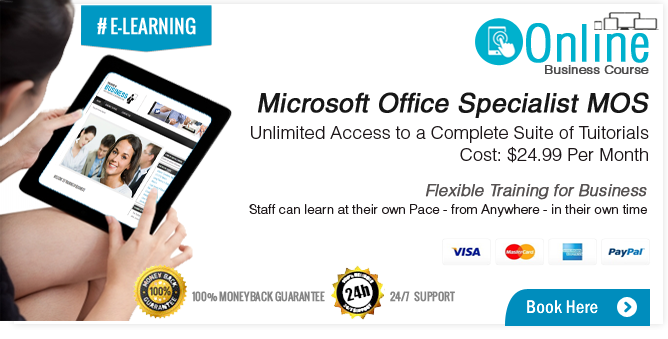 Having a MOS certification will differentiate you in the employment marketplace and
demonstrate to employers a level of skill and commitment to your work.
The exams are conducted in a "live," or simulated, environment. A candidate is asked to
perform a series of practical tasks to demonstrate their skills or knowledge.
Back to the full range of courses here

Contacting Us
If you would like further information about any of our courses,
the please complete our online enquiy form here