Microsoft Excel is the industry leading Spreadsheet software application.
It is part of the Microsoft Office suite of software applications.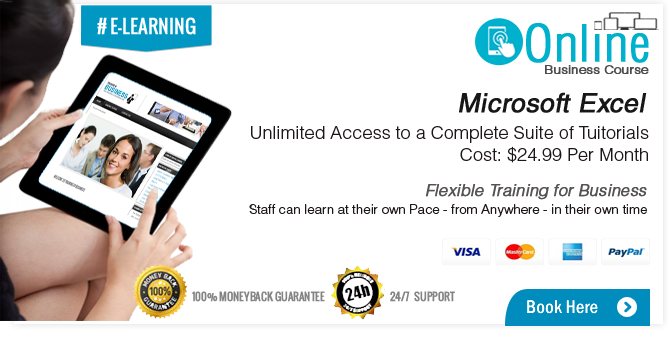 With Microsoft Excel we can learn how to create, manage, format and analyse
a spreadsheet to get the required business information for key decision making.
When using Excel we can create a spreadsheet and use the built in options such as:
Inputing and formatting of data,
Using functions to perform calculations,
analyzing and managing business data and
integrating  information from and to  different applications.
We have a range of Microsoft Excel training courses that cover the latest versions of
Microsoft Office including :
Microsoft Excel 2007
Microsoft Excel 2010
Microsoft Excel 2013
Back to the full range of courses here:
Contacting Us
If you would like further information about any of our courses,
then please complete our online enquiry form here