This Introduction to Microsoft Access 2013 training class starts by covering basic database concepts.
Students will then learn to design and create databases and tables, query those tables, and create forms and reports.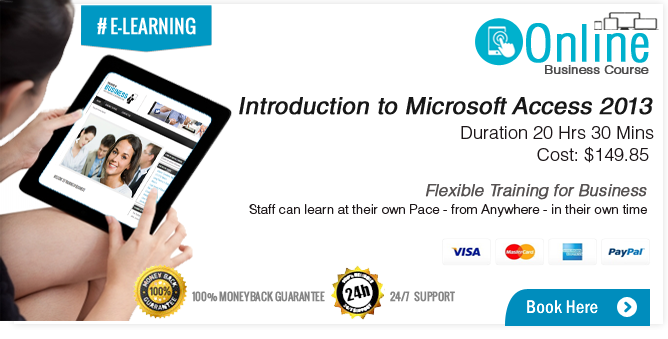 Course Objectives
Gain an understanding of database concepts and terminology.
Learn about the Access interface.
Learn to work with table views, queries, forms, reports, and macros and modules.
Learn to plan a database.
Learn database design fundamentals.
Learn to work with forms and the Form Wizard.
Learn to work with reports and the Report Wizard.
Back to the full range of courses here
Contacting Us
If you would like further information about any of our courses,
then please complete our online enquiry form here