A Microsoft Certified Technology Specialist (MCTS) certification
validates your knowledge or skills in a chosen Microsoft technology.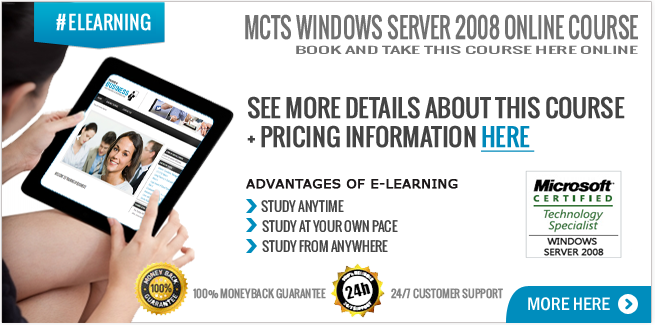 The Windows Server 2008 certification covers the deployment of
Windows Server 2008 within your business or organization.
With the MCTS Windows Server 2008 certification  you are validating
your skill and knowledge in the setup and maintenance of Windows server 2008.
This provides a more relevant, flexible, and cost-effective way to validate
your core technical and professional skills.
Back to the full range of courses here:

Contacting Us
If you would like further information about any of our courses,
then please complete our online enquiry form here