In this module, we will develop a fundamental understanding of marketing and a working definition of marketing.
We will illustrate that marketing is simply a process or set of activities whose goals are to provide goods and services to individuals. We will look at the notion of individual needs as the driving force behind marketing. We will also see that the entire process requires an exchange between individuals, one that focuses on buying and selling of goods and services.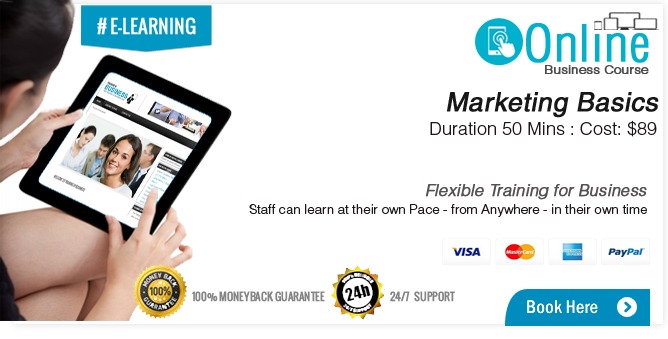 Course Objectives
From a list, select the three basic principles that are required for Marketing to exist.
Given a list of possible alternatives, identify the definition of Marketing.
Name at least two of the areas of specialization into which Marketing has evolved.
Back to the full range of courses here
Contacting Us
If you would like further information about any of our courses,
then please complete our online enquiry form here