Lean Six Sigma Black Belt (LSSBB) is a blended certification of Lean and Six Sigma
where Lean suggests reducing waste and Six Sigma suggests reducing
variations in the process.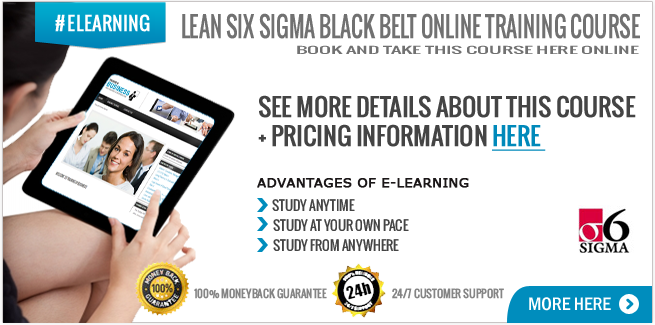 Together, Lean Six Sigma helps a company in achieving their process
excellence initiatives, delivering increased profits to an organization.
Lean Six Sigma Certification demonstrates one's ability to deploy his skills
learnt during the training program in enterprise wide projects and can
approach for full time process excellence roles.
Back to the full range of courses here:

Contacting Us
If you would like further information about any of our courses,
then please complete our online enquiry form here