The Joomla development training is designed to provide the necessary knowledge and skills to become a successful web content developer, web publisher or a web template designer, using the fundamental concepts of HTML, CSS and jQuery in addition to advanced topics around module development, component development and plugin development.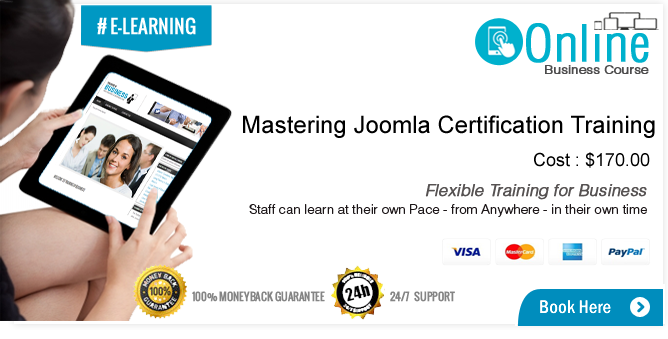 After the completion of the Joomla Development course from Edureka, you will be able to:
1. Understand components, plugins and modules.
2. Explore languages with core or extension language packs.
3. Implement Joomla libraries and template development techniques.
4. Learn about front-end and backend template styles.
5. Work on a real-life project to implement a CMS for a gymnasium, and master the concepts of authoring, creating sitemaps, the need for backing up a web portal, among others.
Back to the full range of courses here:

Contacting Us
If you would like further information about any of our courses,
the please complete our online enquiy form here