ITIL is a widely used IT Service Management standard that is found widely
used in business and organisations across  the world.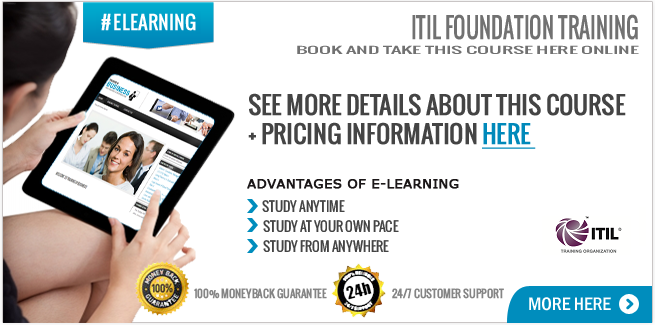 ITIL provides a practical, straight forward framework for identifying,
planning, delivering and supporting IT services to a business or organization.
With ITIl your business or organization is using a common language and standard
that they are committed to for the future benefit of the business.
ITIL Foundation certification training course is ideal for participants who are working
or have worked in an IT Service environment or equivalent.
This ITIL Foundation exam training course is also a prerequisite for the Practitioners
Certificates and the Managers Certificate in IT Service Management
Back to the full range of courses here:

Contacting Us
If you would like further information about any of our courses,
then please complete our online enquiry form here