This CSS training class teaches students to use Cascading Style Sheets to format HTML pages.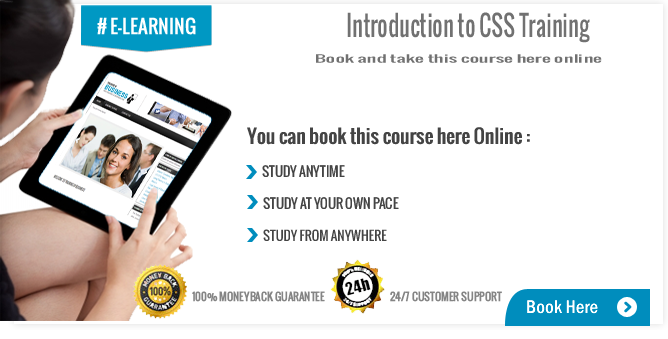 Course Objectives
Learn the benefits of CSS.
Learn to avoid using deprecated tags and attributes.
Learn CSS syntax.
Learn to use &lt
div&gt
and &lt
span&gt
tags appropriately.
Learn most of the common properties and their values.
Learn to create custom CSS cursors.
Learn to style links with CSS to create &quot
CSS Buttons
Learn to work with borders, margin, and padding (the box model).
Learn to style tables with CSS.
Back to the full range of courses here
Contacting Us
If you would like further information about any of our courses,
then please complete our online enquiry form here