Are there web sites that have a design you really admire? Do you wish you could
create attractive and effective designs? Are you "design-challenged" and need to
know the basics of creating good-looking web sites, mobile apps or other digital media?
You may never be a world famous designer, but you can design attractive, effective
and high-quality digital media by understanding the foundations of design.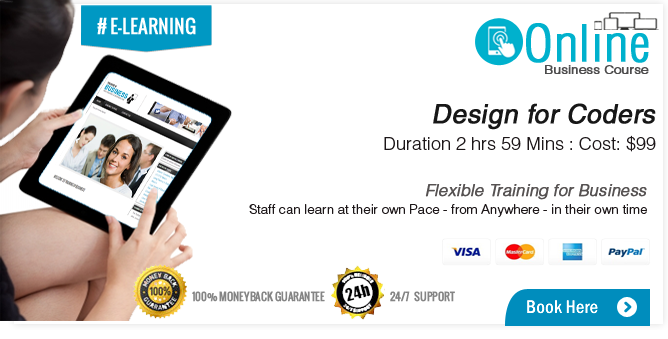 Course Objectives
Understand line, shape and form
Understand the concept of space
Understand color, tone and texture
Understand color theory
Apply color modes
Use typographical lexicon
Understand font families, styles and classifications
Create designs with type
Effectively understand and design for audience
Create visual hierarchy in layouts
Organize content
Understand device differences
Understand the role of bandwidth
Create effective buttons and links
Create cool icons
Utilize images effectively
Integrate motion and sound into design
Understand use of interactivity in design
Create intuitive rollover states
Learn to use wireframes
Learn to use repetition as a design element
Back to the full range of courses here
Contacting Us
If you would like further information about any of our courses,
then please complete our online enquiry form here