Have you ever watched a promotional video and said:
Wow! I wonder how much they paid to have that made?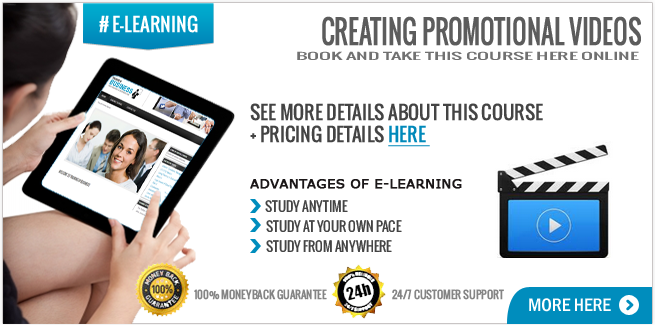 Have you ever decided to buy something after watching a video?
Now you can create your own stunning promotional videos, and
you can do it in 30 minutes or less, guaranteed!
By the end of this course you will be able to make a showcase videos.
You will learn how to create basic video templates and all you need
to do is replace the text and add any images or videos that help you
tell the story of your product.
This can be created in 30 minutes or less  by an After Effects novice.
That's the power of using After Effects templates. Turn that power into
money for your business.
Course Objectives
Install Adobe After Effects for free
Learn where to find free After Effects templates
Opening a template
Adding your own text
Adding your own images
Adding your own videos
Storyboarding your promo videos
Adding logos and websites
Producing your video in high definition
Post production tips and tricks
Where to find free production music
Back to the full range of courses here:

Contacting Us
If you would like further information about any of our courses,
then please complete our online enquiry form here