Corporate Social Responsibility (CSR) is a form of corporate self-regulation, in which
corporations take actions with the goal of having a positive impact on its stakeholders.
The stakeholders can include customers, employees, communities, the environment, etc.
By adapting the principles of corporate social responsibility, organizations hold themselves
accountable for the impact their actions have on their stakeholders.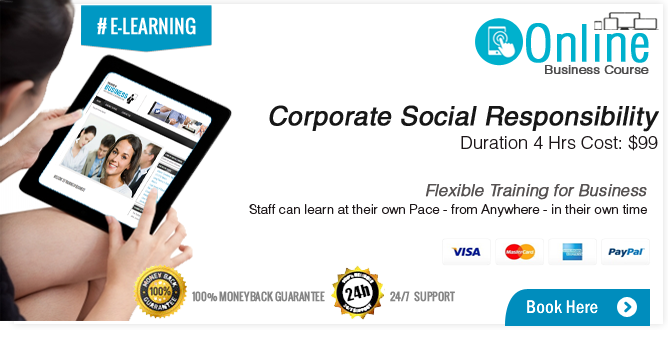 Course Objectives
Define corporate social responsibility (CSR) and explain how the concept has been broadened
Describe the moral and economic arguments for CSR
Outline the criticisms of CSR
Explain the role of CSR standards and how CSR is measured
Recognize the impact on corporations of their CSR performance
Outline best practices for CSR
Back to the full range of courses here
Contacting Us
If you would like further information about any of our courses,
then please complete our online enquiry form here