Cisco Certified Network Professional (CCNP) certifies a persons ability to plan,
implement, verify and troubleshoot business networks.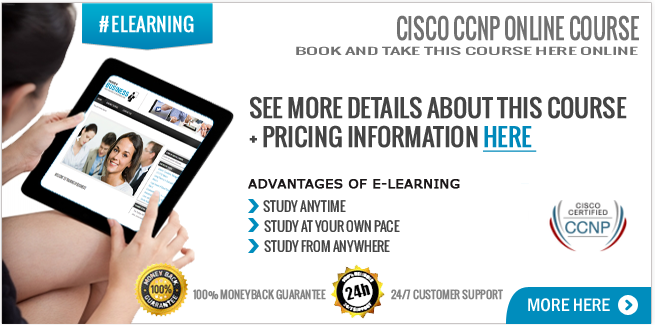 It also assists you in working collaboratively with specialists on advanced security,
voice, wireless and video solutions.
The CCNP certification is appropriate for those with at least one year of networking
experience who are ready to improve their skills and knowledge and manage complex
network solutions.
Those who achieve the CCNP certification have demonstrated the skills  and knowledge
required in enterprise roles such as network technician, support engineer,
systems engineer or network engineer.
Back to the full range of courses here:

Contacting Us
If you would like further information about any of our courses,
then please complete our online enquiry form here