If you'd like to learn how to develop applications for iOS (iPhone and iPad) but haven't
programmed much, the task may seem daunting. iOS programming is based on the
Objective C programming language– and C programming is a prerequisite.
Our C programming course will teach you how to program in C.
Programming with C is the perfect place to start if you want to create programs for
iPhone, iPad or Mac. Learning C is also great to learn if you have never programmed
before and want to understand the basics.
C is the basis of many languages used today. C++, Objective C, PHP, Java and even
Microsoft's .net languages have their roots in the C programming language.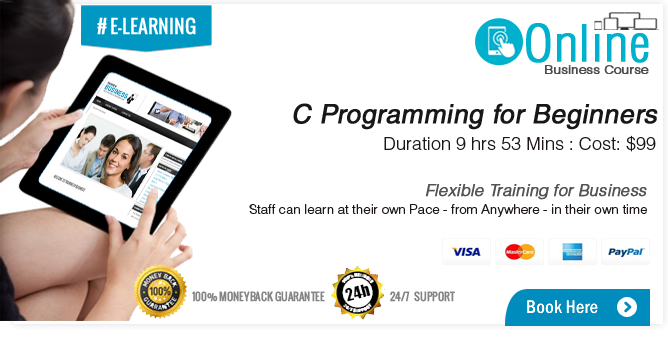 Course Objectives
How to use Apples XCode Development Environment
The structure of a C program
How to use Variables to Hold Values
Important Programming Structures like Loops Conditionals and Arrays
How to Manage Pointers and Understand Computer Memory
How to Dereference Pointer Values and Pass information by Reference
How to Create C-style Character Arrays
How to Create and Manage C-Functions
Back to the full range of courses here
Contacting Us
If you would like further information about any of our courses,
then please complete our online enquiry form here