Does your business need a mobile app? Would you like to build a
great looking free app instead of paying $10,000 – $15,000 to
have one developed? Then read on!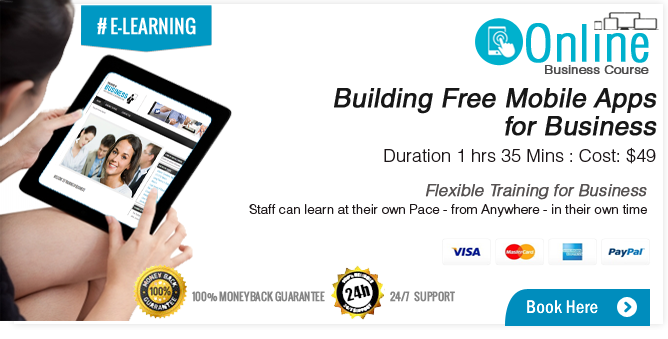 You can develop your own mobile app for your business without
any knowledge of computer programming, and we will show you how
you can even develop a free mobile website as well.
In about an hour and a half, you'll know everything you need to know
to publish a great looking mobile app for your business.
The time is here; you need to be mobile. Get started today by investing
in your mobile education.
Course Objectives
To develop a mobile app for your business
To publish your mobile app to the Apple App Store
To publish your mobile app to Google Play
To publish your mobile app to the Windows App Store
To test your mobile app before publishing
Back to the full range of courses here:

Contacting Us
If you would like further information about any of our courses,
then please complete our online enquiry form here