Adobe Fireworks is a bitmap and vector graphics editor that is ideal for creating
Stylized and optimized graphics for Web, screen and various mobile devices.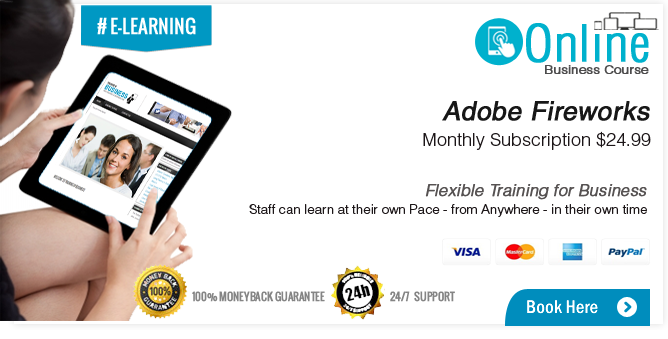 The Adobe Fireworks application is part of the Adobe Creative Suite (CS)
of  graphic, print and web design applications and is an application that every
graphic and web site designer and programmer should know and understand.
With Fireworks you can make websites, user interfaces and rich Internet application
(RIA) interfaces which are editable in both vector and bitmap modes.
The Adobe Fireworks software application has evolved with the latest versions of
the Adobe Create Suite (CS) and include the following :
Adobe FireworksCS3
Adobe FireworksCS4
Adobe FireworksCS5
Adobe FireworksCS6
Back to the full range of courses here:

Contacting Us
If you would like further information about any of our courses,
then please complete our online enquiry form here