The PMP or Project Management Professional  Certification is offered by the PMI (Project Management Institute).
To attain the  PMP certification, each participant must achieve the necessary educational and experiential requirements established by the PMI (Project Management Institute).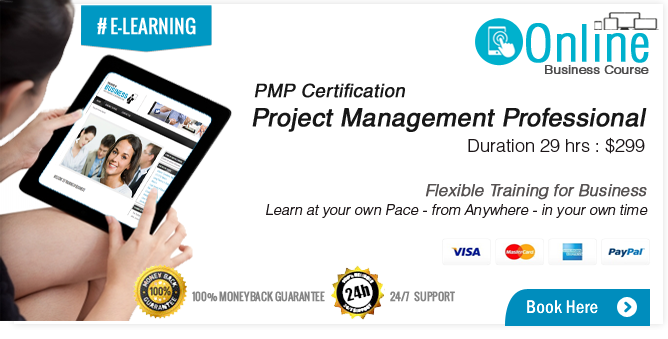 They must display an acceptable level of understanding and knowledge about project management that is verified  by the Project Management Professional Certification Examination.
The PMP certification is aimed at practicing project leaders or managers with a minimum of three years experience in a management role. The person should be involved of day to day project management and performing their duties under supervision. They should be capable of delivering a project within constraints and budget.
The examination involves answering 200 multiple choice questions in 4 hours. The pass mark is 61%.
Back to the full range of courses here:

Contacting Us
If you would like further information about any of our courses,
then please complete our online enquiry form here